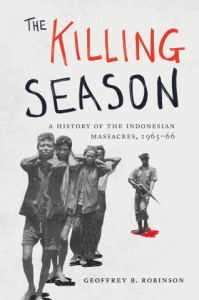 The Killing Season: A History of the Indonesian Massacres, 1965-66 Geoffrey Robinson
The Killing Season explores one of the largest and swiftest, yet least examined, instances of mass killing and incarceration in the twentieth century—the shocking antileftist purge that gripped Indonesia in 1965–66, leaving some five hundred thousand people dead and more than a million others in detention.
An expert in modern Indonesian history, genocide, and human rights, Geoffrey Robinson sets out to account for this violence and to end the troubling silence surrounding it. In doing so, he sheds new light on broad and enduring historical questions. How do we account for instances of systematic mass killing and detention? Why are some of these crimes remembered and punished, while others are forgotten? What are the social and political ramifications of such acts and such silence?
Challenging conventional narratives of the mass violence of 1965–66 as arising spontaneously from religious and social conflicts, Robinson argues convincingly that it was instead the product of a deliberate campaign, led by the Indonesian Army. He also details the critical role played by the United States, Britain, and other major powers in facilitating mass murder and incarceration. Robinson concludes by probing the disturbing long-term consequences of the violence for millions of survivors and Indonesian society as a whole.
Based on a rich body of primary and secondary sources, The Killing Season is the definitive account of a pivotal period in Indonesian history. It also makes a powerful contribution to wider debates about the dynamics and legacies of mass killing, incarceration, and genocide.
First published in 2018.
Geoffrey B. Robinson is professor of history at the University of California, Los Angeles. His books include The Dark Side of Paradise: Political Violence in Bali and "If You Leave Us Here, We Will Die": How Genocide Was Stopped in East Timor (Princeton). Before coming to UCLA, he worked for six years at Amnesty International's Research Department in London. Robinson lives in Los Angeles with his wife and daughter.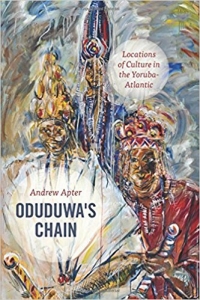 Oduduwa's Chain: Locations of Culture in the Yoruba-Atlantic Andrew Apter
Yoruba culture has been a part of the Americas for centuries, brought from Africa during the transatlantic slave trade and maintained in various forms ever since. In Oduduwa's Chain, Andrew Apter explores a wide range of fascinating historical and ethnographic examples and offers a provocative rethinking of African heritage in Black Atlantic Studies.
Focusing on Yoruba history and culture in Nigeria, Apter applies a generative model of cultural revision that allows him to identify formative Yoruba influences without resorting to the idea that culture and tradition are fixed. For example, Apter shows how the association of African gods with Catholic saints can be seen as a strategy of empowerment, explores historical locations of Yoruba gender ideologies and their variations in the Atlantic world, and much more. He concludes with a rousing call for a return to Africa in studies of the Black Atlantic, resurrecting a critical notion of culture that allows us to transcend Western inventions of African while taking them into account.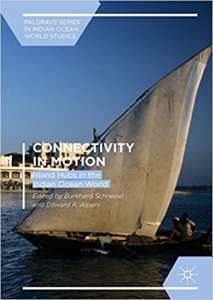 Connectivity in Motion: Island Hubs in the Indian Ocean World Edward A. Alpers
This original collection brings islands to the fore in a growing body of scholarship on the Indian Ocean, examining them as hubs or points of convergence and divergence in a world of maritime movements and exchanges. Straddling history and anthropology and grounded in the framework of connectivity, the book tackles central themes such as smallness, translocality, and "the island factor." It moves to the farthest reaches of the region, with a rich variety of case studies on the Swahili-Comorian world, the Maldives, Indonesia, and more. With remarkable breadth and cohesion, these essays capture the circulations of people, goods, rituals, sociocultural practices, and ideas that constitute the Indian Ocean world. Together, they take up "islandness" as an explicit empirical and methodological issue as few have done before. Co-edited by Burkhard Schnepel and Edward A. Alpers.