There are two main ways to study abroad and earn credit toward your major or degree: UCLA Travel Study, and the Education Abroad Program.
UCLA Travel Study offers UCLA credit for faculty-led summer programs offered all over the world. The History Department offers several programs.  Financial aid is available to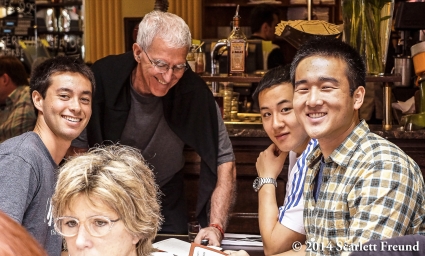 qualifying students.
The Summer 2015 History Program travel destinations include Paris and Greece.
An additional UCLA Travel Study course (History M112C and E, cross-listed with Classics M114A and B) in Rome will cover The History and Monuments of Ancient Rome. For more information, please visit Travel Study Rome.
Two History Department faculty are offering a new Cuba summer program. Spend a month in Cuba to learn about this island's dramatic history and dynamic contemporary culture.  For more information, please visit Travel Study International & Area Studies: Cuba – Revolutionary Culture and Popular Religion.
The Education Abroad Program places students with university partners worldwide. Students must transfer the credit back to UCLA – up to 16 upper division history units offered through EAP may apply toward the history major. Students will work with a counselor to determine what will apply to your major. Deadlines to apply are between six to nine months before the start of a program. Financial aid is available to qualifying students.