Welcome to the History Department's Undergraduate Advisory Board (UAB) webpage page. As part of our commitment to the intellectual, cross-cultural, and academic growth of our undergraduate students, our goal is to enhance the undergraduate experience through collaboration with administration, faculty, and staff to engender and implement activities and initiatives that have a positive impact on the learning environment, while also increasing the visibility, participation and, inclusion of the undergraduate student body in History.
The Board will strive to bring about diversity in interest, experience and skills of students, and enhance the academic undergraduate experience as a whole by incorporating feedback from current undergraduate students and alumni, while fostering a sense of community within the History Department; through: mentorship, advocacy, events, and initiatives.
Membership and Selection Criteria
Members must:
Have at least two quarters left at UCLA.

Be a current History Major/History of Science Minor
Be service driven and;
Have passion for History as a discipline and see its inter-connectedness within academia and beyond.
Application
The application cycle for Fall 2017-Spring 2018 is now closed. Applications for Fall 2018-Spring 2019 will be available in Summer 2018.
Current Board Members:
1 ) Lizett Aguilar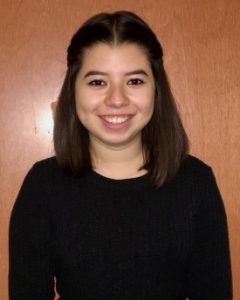 My name is Lizett Aguilar. I am a current third-year from Bakersfield, California. I am majoring in History while pursuing minors in Chicana/o Studies and Labor and Workplace Studies. I love history but I also have an interest in the subjects of immigration, race, and politics and hope to work in a job
, which mixes all of these interests in the future. I plan to attend both graduate and law school following my undergraduate career at UCLA. For now, I am currently involved with student government on the Hill and will be one of the two Directors of Programming with UCLA's On Campus Housing Council (OCHC) this year. I am also very excited for the opportunity to work with the History Undergraduate Advisory Board this year and will work hard for all of my fellow history majors!
2) Austin Alvarez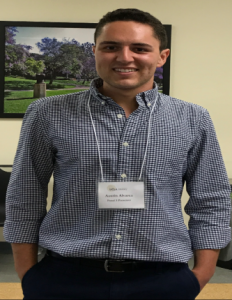 My name is Austin Alvarez. I am a fourth year history major from Santa Barbara, California. My historical interests span across a variety of time and places though I focus most specifically on modern Mexican history. I am currently conducting a senior thesis on Pancho Villa and his memory within Northern Mexico. I look forward to serving on the HUAB in my final year at UCLA and pursuing graduate study in history.
3) Christian Choe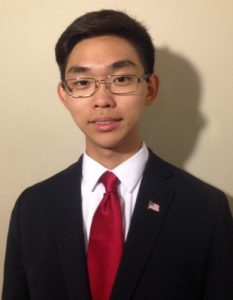 My name is Christian Choe, and I am a third-year student pursuing a degree in History. Currently, my primary research interests are in the economic development of the United States in the nineteenth century. I am interested in American currency, the development of national banks, and transportation issues in relation to the growth of the American economy. I am a volunteer of the Channel Islands Laboratory of the Cotsen Institute of Archaeology; I am the Assistant Coach of the John Marshall High School Academic Decathlon team; and, I am the Student Staff Assistant for the Center for Liberal Arts and Free Institutions at UCLA. I am very excited to return to the History Undergraduate Advisory Board for 2017-18.
4) Laura Cox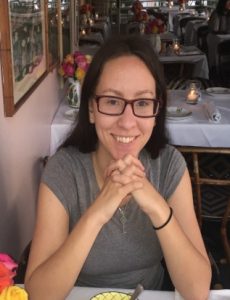 My name is Laura and I'm a senior at UCLA majoring in History. I'm currently researching social revolutionaries in the United States and South Africa in the twentieth century. I plan to continue similar research in graduate school, exploring the cultural exchange of ideas between both countries. I tutor weekly at Marina del Rey Middle School, and I'm a member of the Bruin Running Club. In my spare time, I like to write short biographies and eat chocolate.
5) Linda Esquivel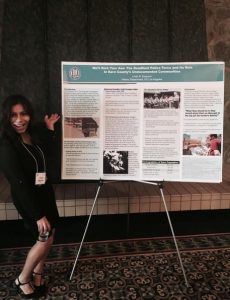 Linda Esquivel (left) is a Mellon Fellow, majoring in History and Labor & Workplace Studies. She has served on the editorial board for UCLA's Aleph Undergraduate Research Journal and participated in the department's History Corps Internship Program. Linda is currently writing her Honors Thesis on anarchism in early 20th century Mexico. Her work highlights how the intersection of liberal ideology, discussions of gender/sexuality, and reproductive rights contributed to the construction of Maternidad Anarquista (Anarchist Motherhood) in the Mexican Liberal Party. Her second field of research focuses on the  historical construction of crimmigration in California's Central Valley. Linda's research has been supported by the Mellon Mays Undergraduate Fellowship, the Constance Coiner Scholarship For Labor and Feminist Issues, and the Bradford E. Burns Endowed Scholarship for History Students.
6) Lily Krol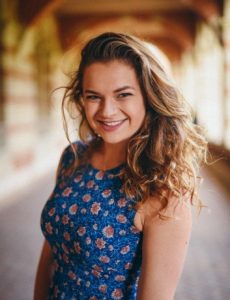 My name is Lily Krol, and I am a senior at the University of California, Los Angeles. I am pursuing an undergraduate degree in History with Minors in Art History and European Studies. My research focuses on the cultural history of France of the nineteenth century, specifically studying the architecture of the Belle Époque. I enjoy analyzing history from an interdisciplinary perspective, examining the interactions between art, architecture, and culture. I am passionate about public education of history having interned with the Petersen Automotive Museum and the Getty. Outside of my academic work, I serve as the Drum Major for the UCLA Bruin Marching Band. After graduation from UCLA, I hope to attend law school.
7) Jessica Preciado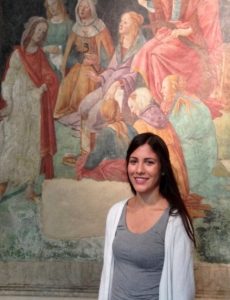 My name is Jessica Preciado and I'm a 4th year History major. I live in the city of Fontana, which is located in the San Bernardino County. I love my major and learning about the diverse migration of people and cultures, particularly in the United States and Latin America. My goal as a member of the History Undergraduate Advisory Board is to help current and incoming students feel comfortable in the major and form a community that will encourage everyone to support each other as they navigate their academic goals. I'm also involved in the UCLA Adelante Tutorial Program as a Director of Volunteers and a member of UCLA Chicanos/Latinos for Community Medicine. Both groups strive to help underrepresented and low-income communities by providing tutoring, academic advising, and medical services. I hope to graduate UCLA with a History degree and continue on to Medical school.
8) Lucas Robinson 
9) Molly Smith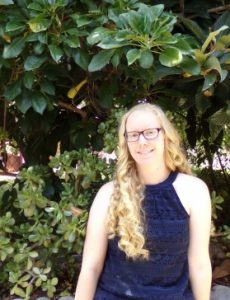 Hello! I am a fourth-year history major with a minor in the study of religion. I am originally from San Diego, CA, and last summer I was lucky enough to intern for the San Diego Museum of Man. Currently, I am working on a departmental honors thesis focused on early medieval identity in north-eastern England to be completed in the Spring. This year, I will serve as the president of Phi Alpha Theta; the historical society on campus. I'm sad that this will be my last year at UCLA, but the past three years have been so wonderful that I can't wait to see what this one has to offer.
10) Yaffa Yermian